Fort Myers Travelers Recommend
---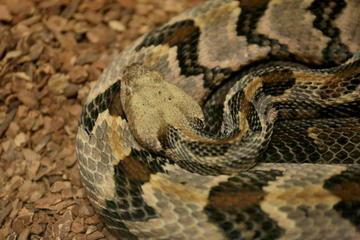 2 Tours and Activities
The largest subtropical wilderness in the United States, the Everglades National Park is an ecological niche so vast and diverse that scientists are still exploring it and discovering new and unusual flora and fauna. At nearly 1.5 million acres in size, this natural niche is so big that visitors can easily spend a week exploring its mangrove swamps and reed banks. Luckily, that kind of time doesn't need to be spent wandering these waters – a tour is a time-effective and fun way to tour the 'glades in style. From Ft. Myers, a great half- or full-day can be spent touring the Everglades. Either on foot or in an air-conditioned van, you'll see the natural wonders of this Florida treasure. An exciting air-boat ride makes for an unforgettable fun romp through the swamps, and you'll get in-depth information about the Everglades from your guide while cruising through the waters spotting alligators, waterfowl, manatees, and maybe the elusive American Bald Eagle.
Learn More
---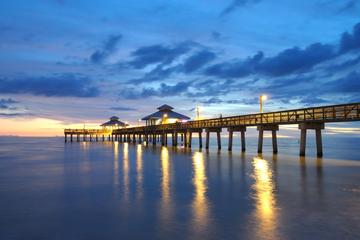 3 Tours and Activities
Part of the charm of this city is seeing Florida as it used to be. Step back in time for a bit and explore the houses of two of America's greatest inventors – Thomas Edison and Henry Ford. The two friends built mansions along the banks of Fort Myer's waterways and today visitors can explore the extensive grounds, tour the museums and lounge under the shade of the large banyan trees while imagining Florida as a simpler time. Florida has some of the wildest ecosystems on the planet. And while in Fort Myers it's an easy trek to view some of the world's most elusive creatures – the American crocodile and alligator tend to hang out in the murky swamps and mangroves, while the manatee prefers the open fields of sea-grass in the Manatee Park. There's no doubt about it. One of the pinnacle activities for any time spent in Fort Myers is time spent at the beach. The sands here are powder-fine, white, and spread for miles.
Learn More
---
Things to do near Fort Myers
---